Products from cosiMed
Cosimed massage oils for therapy and practice
No results were found for the filter!
cosimed Disinfectant Cleaner
The cosimed disinfectant cleaner will disinfect without any lingering residue. Used to disinfect hard, inanimate, nonporous surfaces like massage tables. Convenient ready-to-use and requires no dilution.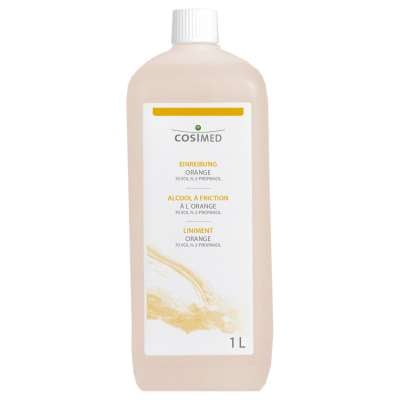 Cosimed Liniment Orange (70 Vol. % 2-Propanol)
The cosimed-rubbing orange has a refreshing and invigorating effect on the skin. It can be used for therapeutic massage and before and after physical activities for external use. Rubbing can increase the effect of the massage, increase...
Wellness Massage Oil Honey
The wellnes massage oil with valuable honey extract and the combination of almond and jojoba oil nourishes and regenerates the skin. The pleasent scent of honey enchants the senses. The wellnes massage oil is free from preservatives as...