Products from Falkner
Premium massage tables made of wood by Falkner
Falkner - Your specialist for massage tables
Wood with quality - Quality with wood: the company philosophy of Tischlerei Falkner, which has stood for first-class work for more than 65 years.
Since then, the Falkner family business has attached great importance to traditional craftsmanship, sustainability and the regional nature of the materials used. 25 years ago, the company specialized in the production of massage tables and offers unique products with great attention to detail and excellent quality.
Exclusive craftsmanship from Austria
Traditional and custom-made production by hand
Best local woods from the Bohemian Forest
Environmentally friendly oil & waterproof glue
Massage tables of the extra class
Falkner's premium loungers are made exclusively from regional woods in the company's own joinery. The design is made with high quality upholstery materials for unforgettable comfort. Thanks to the use of environmentally friendly oil and waterproof glue, the massage tables guarantee high resilience and a long service life. Falkner products are a symbiosis of nature and wellness - a perfect investment in the future.
No results were found for the filter!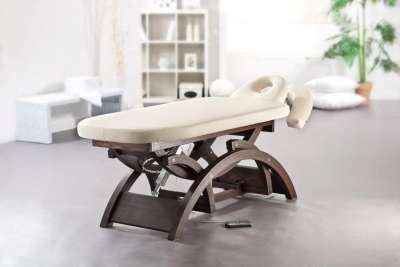 Massage Table Lady Mary
Elegance, highest lying comfort and stability combined in one massage table . This massage table positioned firm catches your sight in any treatment room, massage room and in any beauty farm. Enjoy highest comfort with LADY MARY - made...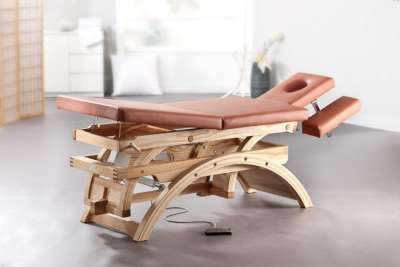 Massage Table Sir Henry
The professional model was developed in cooperation with masseurs and therapists using traditional carpentry techniques and thus guarantees highest service life even under the heaviest stress . Whether in natural ash or stained ash -...