There are countless different therapy tables but not every model will support your work. Your choice depends highly on your specialization but also on your personal preferences. Last but not least, the well-being of your customers plays a role as well.
Before your purchase you should take some time to think about the following factors.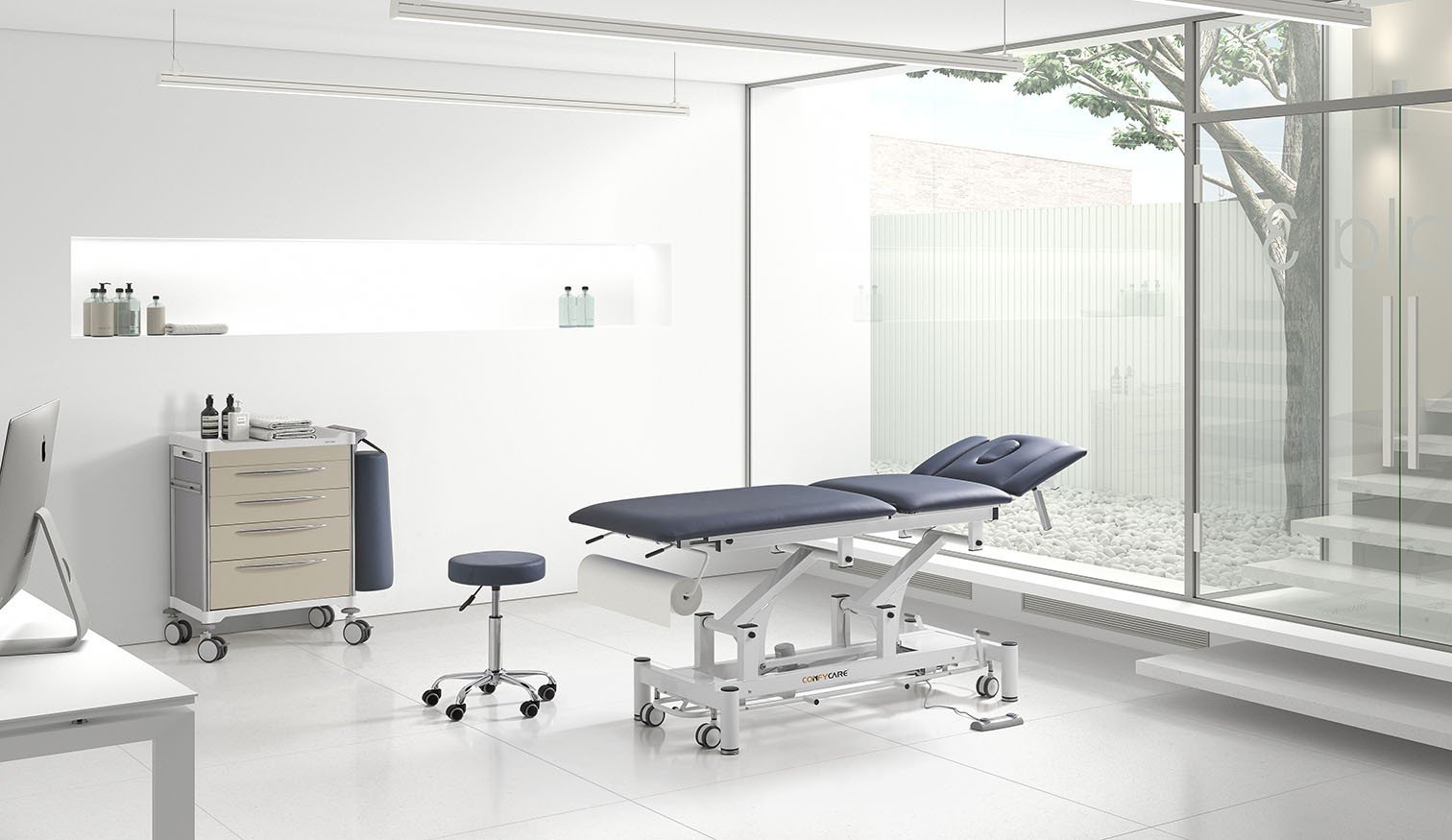 1. The Size
Clean, simple and modern: That's probably how most therapists and medical experts imagine their practice. Even though decoration is of secondary importance, you should try to create a consistent and harmonious space. This also includes choosing a therapy table of the right size.
If it is too wide or too long the room automatically appears to be smaller and oppressive. Furthermore, the wrong size can also limit your work and you won't be able to properly move around your client. So make sure that the treatment table only stands out for the right reasons and doesn't suffocate you.
2. The Adjustment of the Height
I bet we all agree on the fact that a therapy table should be adjustable in its height. That way you can find the right position for you and help older clients get onto it.
But there are different mechanisms that help with that. Some treatment tables like the SOFIA by Coinfycare offer a roundabout switch which can be used easily with the foot from all four sides. Elegant spa tables like the ERIS use a remote control instead and the wooden tables by Falkner are controlled via a foot switch.
Which mechanism you choose depends on your preference. All options are easy to use and bring the intended result quickly and quietly.
3. The Padding
The type of treatment you offer decides the padding. For physiotherapists and chiropractors we recommend a therapy table with a relatively thin padding so that the body of your client doesn't sink into it. Especially models by Coinfycare offer the right firmness without making the client uncomfortable.
Spa treatments on the other hand demand a thick padding. The spa table HERA, for example, offers 11 cm of pure relaxation.
4. The Number of Segments
Similarly to the padding, the structure of the therapy table depends on your work as well. Is a straight surface with a headrest like the DUBLIN sufficient? Do you need an additional leg rest to get your client to sit like with the N'RUN 3? Or are pelvis drops essential? Then the Chiropractic Table would be your best choice.
5. The Design
As already explained in the beginning, your furniture and decoration should be harmonizing. Your therapy table can help create the right atmosphere.If you iIntegrate the centerpiece consciously, it will make a big difference.
What kind of practice are you envisioning?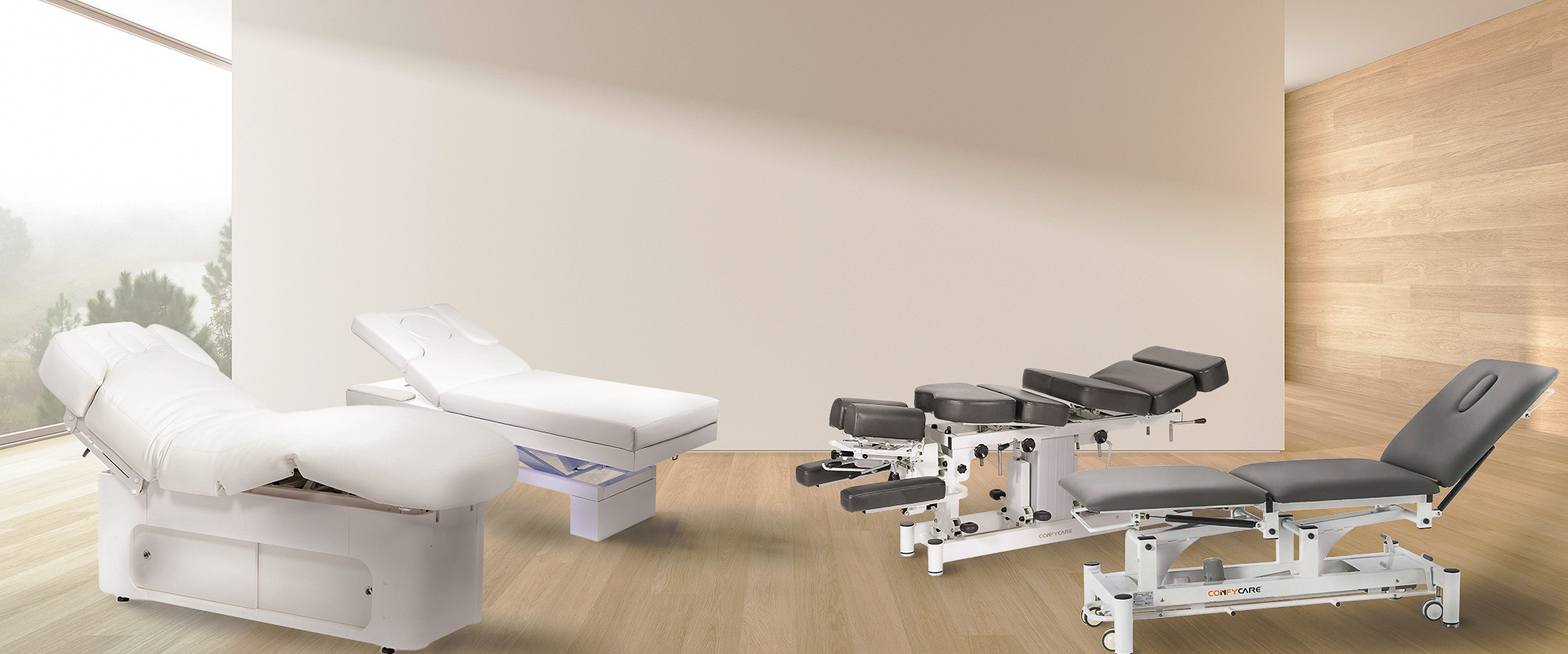 How did you like the article?
With your feedback, we can improve our content.
❤️ Very interesting! - ☺️ Okay. - ☹️ Not interesting.