For many self-employed individuals and small businesses, customer loyalty is the key to success. The same goes for massage therapists. Happy customers come back and recommend you to others. This means not only free marketing, but also a steady income.
In this article, we give you 5 effective tips on how to build strong bonds with your clients and turn new faces into regulars.
Create a positive customer experience
Offer outstanding service
Personalize the massage experience
The benefits of loyalty programs
Use feedback systems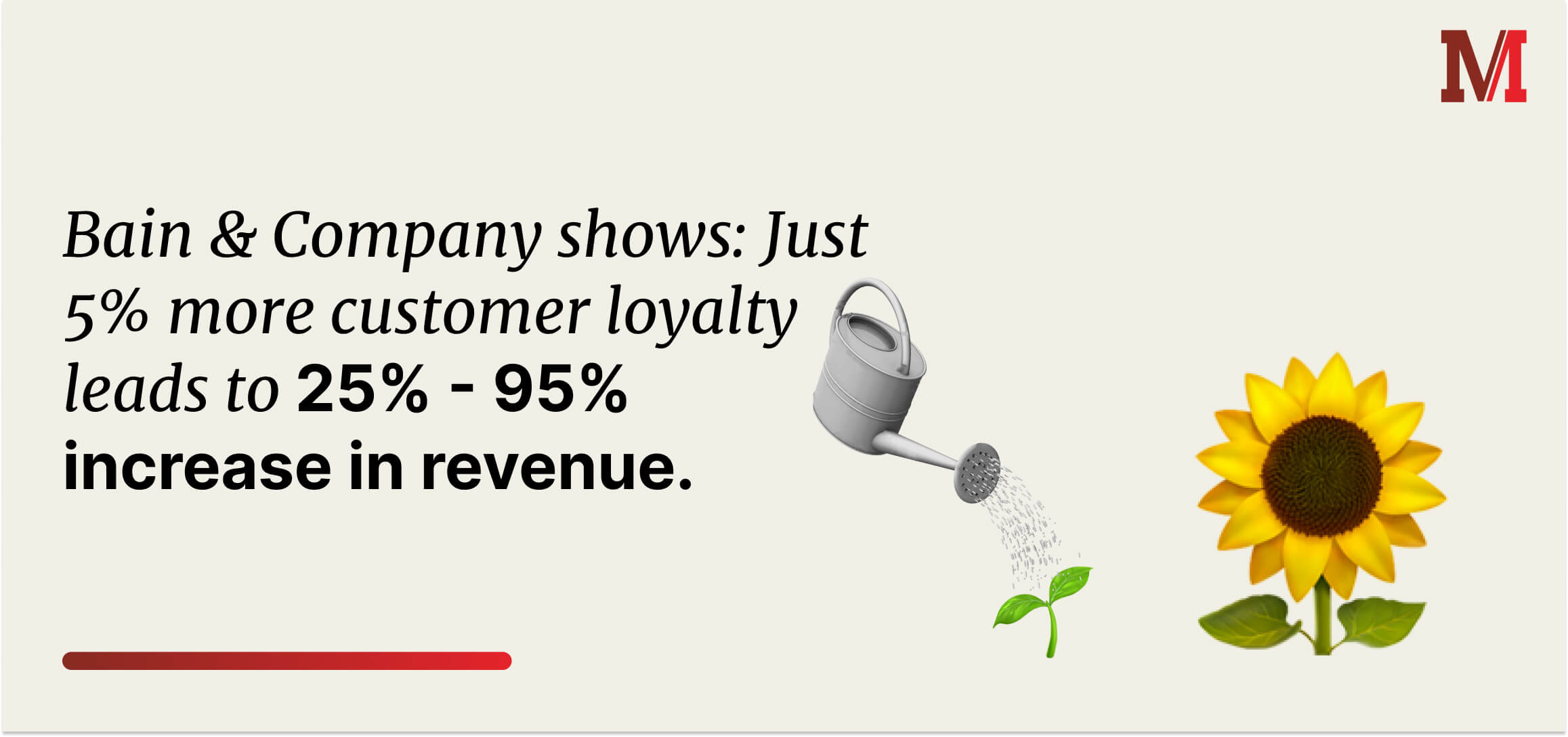 Why is customer loyalty important?
Satisfied customers are the best advertising, because when customers are satisfied with your massage, they will tell others and recommend you. According to a study on customer loyalty conducted by consulting firm Lee Resource Inc. in 2013, it is five times more expensive to acquire a new customer than to retain an existing one.
Why is that?
Word-of-mouth advertising from regular customers increases your visibility and brings in new customers. This saves you marketing and advertising costs. It is also harder to convince new customers to buy. It usually takes multiple interactions, while with regular customers a certain level of trust is already established, making them more willing to make a purchase.
So much for theory. Let's now get to practical tips that you can implement immediately to increase customer loyalty.
1. Create a Positive Customer Experience
First things first: Never underestimate the importance of a friendly, pleasant atmosphere. When someone visits a massage practice, they are usually hoping for a relaxing experience, a break from everyday stress. If you can fulfill these wishes for your customers, they will remember you for a long time and gladly return.
No, you don't have to buy an indoor waterfall. Often it is the details that set you apart from your competition. Provide a relaxing and pleasant atmosphere and make sure your customers feel welcome and appreciated. Small gestures like a warm smile or a cup of tea can make all the difference.
It Starts With the Greeting
As soon as your customers arrive, you should welcome them warmly and make them feel like you care about them. A friendly hello and a conversation about how they're feeling and what they expect from the massage can help establish a connection. A calm voice, a drink, and asking about a music preference help your customers relax from the beginning and trust you.
A Pleasant Atmosphere
For a good massage, you need the right techniques. For a great massage, everything else must fit as well. A clean and tidy room with soothing music and a pleasant scent can help your customers feel comfortable and relax.
In this blog post, we explain what you need to consider when setting up your massage studio.
2. Offer an Outstanding Service
Your service should exceed your customers' expectations. Create the perfect experience by:
responding promptly to emails and calls
keeping clean and hygienic
communicating professionally
answering questions comprehensively
offering extras like warm towels and water after the massage
providing recommendations for home care
accepting and implementing feedback
3. Personalize the massage experience
Each customer has different needs and preferences. A personalized massage tailored to each customer is the key to satisfaction and customer retention. Ask your customers about their needs and preferences and adjust your massage accordingly. Recommend home care products to extend the massage experience.
We asked Ayurveda expert Martina Rot how she personalizes the massages for her clients:
"I start with a constitution analysis to tailor the massage to the specific needs of the client. Based on this, I choose the appropriate massage oil. For clients with a Vata constitution, for example, I use a sesame oil enriched with lavender and basil to promote body balance. After the massage, I give my clients tips for everyday life, including nutrition.
It requires a certain level of knowledge on the part of the masseur to offer personalized treatments to the customer, but the effort is definitely worth it. My clients feel valued and are happy to come back because they know they are in good hands."
4. The Benefits of Loyalty Programs
According to a study by Annex Cloud, loyalty programs have a significant impact on customer retention. Approximately 81% of customers stated that they would be more likely to shop at a company that offers a loyalty program. Additionally, customers who are part of a loyalty program on average spend 18% more than customers who do not participate.
You too can benefit from these numbers by introducing a loyalty program tailored to the needs of your customers. For example, you can offer a discount or a free massage after a certain number of visits. A free upgrade or skincare product is also a great way to motivate your customers to visit your studio again.
5. Utilize Feedback Systems
Feedback systems are an important part of customer retention. Masseurs use them to better understand their customers' needs and preferences and to adjust their services accordingly.
Here are some ways to collect feedback:
Customer surveys: You can conduct surveys to get feedback from your customers. Ask how satisfied customers were with their massages, which areas they prefer, and what their wishes are. The surveys can be sent by email or held anonymously through a mailbox in the waiting room.

Review platforms: Present yourself on review platforms such as Yelp or Google My Business to collect and manage customer reviews. Positive reviews can also help attract new customers. Take the time to respond to both positive and negative reviews. This increases trust and sympathy among existing as well as potential new customers.

Personal feedback: A personal conversation is also possible. Approach your customers at the end of the massage. The personal approach shows that you care about your customers' satisfaction.
You've got feedback. And now?
Use the feedback to improve customer satisfaction and strengthen customer retention.
Personalization: Tailor your services to your customers' individual needs.
Improvement: Feedback can help identify and address weaknesses in the service, which in turn leads to higher customer satisfaction.
Customer retention: Customers feel valued when masseurs take their feedback seriously and make appropriate adjustments.
Overall, feedback systems are an important part of customer retention in any industry. By using statistics and feedback, masseurs can improve their services and gain the trust of their customers, which in turn leads to a successful massage business.

Conclusion
Customer retention is the key to success for many self-employed and small businesses, including masseurs. It not only saves marketing and advertising costs but also ensures a steady income.
To turn new faces into regular customers, you can:
create a positive customer experience
offer excellent service
personalize the massage experience
introduce loyalty programs
utilize feedback systems
These tips can be implemented immediately and easily, but in the end, they will make a big difference. So what are you waiting for?
How did you like the article?
With your feedback, we can improve our content.
❤️ Very interesting! - ☺️ Okay. - ☹️ Not interesting.